What the legendary Chicago piano player IS wired for, obviously, is boogie-woogie, blues and jazz, which he also loves, and often performs at the Hungry Brain and other spots around Chicago (erwinhelfer.com).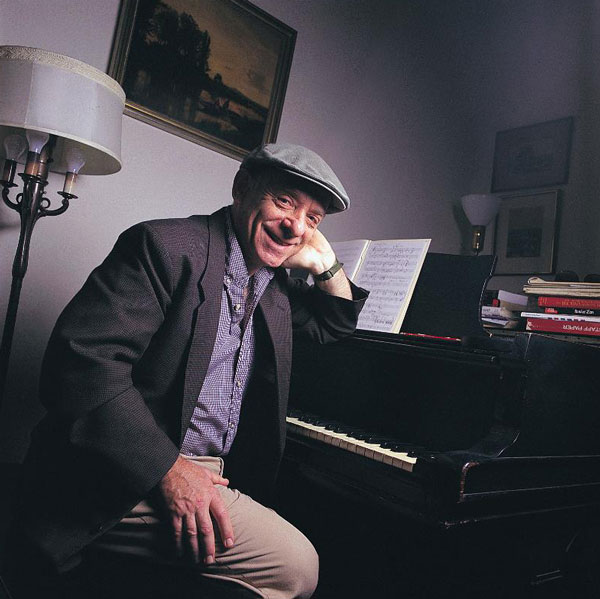 Erwin Helfer says he "loves" classical music, but insists, "I'm not wired for it."
A member of Lincoln Park Village, an active senior organization recently renamed The Village Chicago, Helfer lives on Chicago's north side (or "Erwin Helfer Way"). He played a much-publicized benefit concert, "Boogie Blues Birthday Bash," for The Village on his 76th birthday.
Known for his playful interpretations, Helfer has received raves in places like "Downbeat" magazine and NPR programs "All Things Considered" and "Fresh Air."
He taught himself to play, growing up in Chicago. When he was in 7th grade, his family moved to Glencoe. "In high school (New Trier)," he remembers, "I'd go back to the city and seek out the old New Orleans jazz musicians who were left, and the piano players.
"No," he says with a smile, "I don't think there were too many of those in Glencoe!"
He attended Tulane University, majoring in psychology.
"But I really didn't do well in school, because I was out all the time in New Orleans hanging out with musicians. I found out I loved music much more than the academic. So I returned to Chicago and enrolled in the American Conservatory. I took two years as a piano major. I was a horrible sight-reader and had to memorize everything, so I switched my major to theory. Then I went to Northeastern Illinois. I played 'Honeysuckle Rose' for them and they gave me a tuition waver and I got a masters.
"I play blues, standards and boogie. The first thing I learned was the blues, which started the whole thing." Asked to define "boogie-woogie," he obliges: "For the most part it's a regular 12-bar blues pattern. And it has this incessant, repetitive rhythm in a bass line."
Helfer has made several CDs for The Sirens Records, with such titles as "St. James Infirmary," "Careless Love" and "I'm Not Hungry But I Like to Eat Blues." Songs range from well-known standards like "Ain't Misbehavin," "It's Only a Paper Moon" and "Just A Closer Walk with Thee" to others with titles like "She's Got a Thing Goin' On," "Back at the Chicken Shack" and "Pooch Piddle" (a Helfer original inspired by his onetime pet dog). His personal favorites include "Careless Love," "Do You Know What it Means to Miss New Orleans," "Georgia," "Four O'clock Blues" and his own "Stop Time Boogie."
"Jimmy Yancey was one of the biggest influences in my playing. I really liked his slow blues—very sad, deep-from-the-heart kind of blues. His solos were very beautiful and serene, very classic and classy. Another favorite was Otis Spann. Where Jimmy was more of a melodist, Otis had all these funky rhythms and was also a great singer. Jimmy, incidentally, was a groundskeeper at Sox Park. I mean, here was a guy who was a cultural treasure, and he was a groundskeeper!"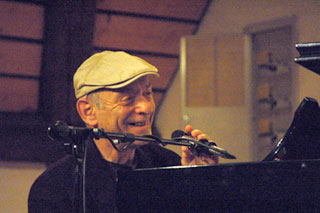 Asked what he would be if not a piano player, he answers, " I was thinking of making a mid-life career change at one time—doing a masters in social work in guidance and counseling. But a student of mine said to me, 'Erwin, you're already doing that when you give a lesson.' And I snapped back into where I was. Teaching and playing are the only things I really know how to do, and I've done it all my life. So I'm going to stay right where I am."
His pupils range from 7 to 70. "I usually start kids off by playing things by ear, and later I teach them to read. A friend of mine who's a Suzuki teacher said my approach is very Suzuki-ish, in the sense that you learn to speak a language before you learn to read it."
Some of his students have gone on to become professional musicians, even playing with blues legend Buddy Guy. Others have not. As a personal note, our older son, Chris, auditioned for Erwin while a high school student, and was thrilled to be accepted. However, he was not thrilled to sit down and practice, and after a while Erwin gently dropped him—perhaps the best lesson of all.
— Cliff Terry